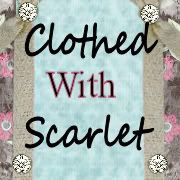 Please be praying everyone for sister Debra. She has a beautiful heart for the Lord, her family and friends. If you've ever visited her blog, you know this.
As you've noticed on my side bar, she is in the hospital with heart problems. After reading Shorty Bears blog this morning, I've since learned that a muscle or something is week around her heart. They are going to have to put a tube in (well, I don't want to mess this up, so make sure to click on Shorty Bears Link on my side bar and read about it. She does not do well with anesthesia, so please, please pray. God listens to our prayers. When we take a stand together, they are heard even louder. Will you please stand with us together in prayer.
Father God, we ask that you watch over sister Debra today as they work on her heart. Be the hands of the surgeons and make sure it is done properly so that her heart starts working properly again. Be the anesthesiologist to make sure she responds well and comes out of it unscathed. Father, you know sister Debra's sweet heart. You are the Father of all good, the Father of Love, the Father of Healing. We have faith and trust in you to take good care of our sister. Please hold her and her family tightly while going through this journey in their lives. Father, I know Debra is running right now to touch the hem of Jesus' robe. For she knows she will be healed. She has that faith! Praise you Mighty Father. The Alpha and the Omega. We are asking for Your great mercy on sister Debra through these days of surgery and healing. We lift her up to you now Lord. Heal Her! In Jesus Holy Name, Amen.
God Bless you all as you pray!